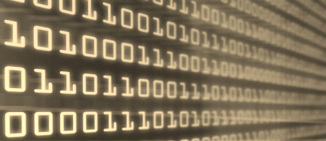 The Operational Domains
1. Land
2. Sea
3. Air
4. Space
5. Cyberspace - The Fifth Domain

---
Cyberspace is the fifth domain of military operations. Land and sea have existed as distinct domains since ancient times. Operations in the air came into their own as a separate domain at the end of World War One. Space grew out of the air domain in the 1980's. Now, in the second decade of the 21st century, we view cyberspace as a distinct domain of operations.

What is the 'cyberspace' you speak of?
Cyberspace encompasses Information and the systems that process, store and communicate it. This is not limited to just the Internet or computer networks in general. It also includes telecommunications networks and systems, industrial control systems, and the wide array of devices accessing the electromagnetic spectrum either by guided media (cables and wires) or unguided media (wireless).

Use of the 'C' word.
For better or worse, we are now stuck with 'cyber' and 'cyberspace' as doctrinal terms. Despite the appeal of William Gibson's work, overuse of the 'C' word still has the mellifluous quality of fingernails on a blackboard to many security researchers and practitioners.
So, let's use 'cyberspace' as the noun and not 'cyber'. And, please avoid adding a 'cyber-' modifier to other words without very good reason. It generally makes you sound far less clueful and makes me cringe just a bit.